Hortimol MGLed MG66 480w FSM 2.5μmol/J (Mixed Spectrum)
 
Discreet packaging and protected

Delivery 24 to 48 hours - Free from € 100

Exchange for 30 days - 2 year warranty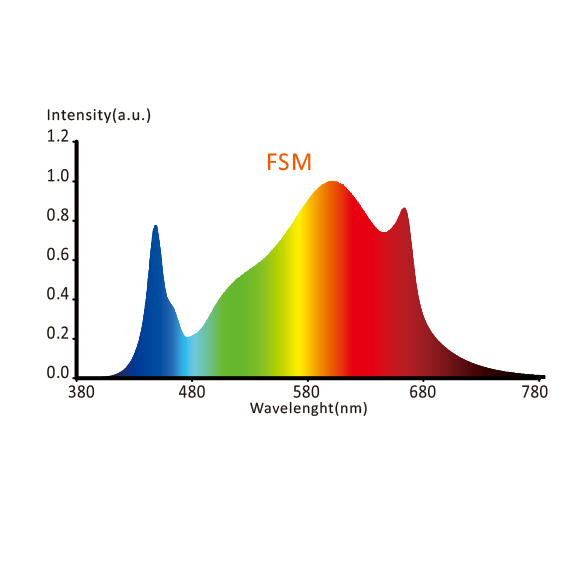 Full Spectrum :FSM
The specially deployed full spectrum fills the negligence of the main photoreceptors and pigments outside the 660nm and 450nm range, and it is suitable for reproduction to aging in indoor environments.
The overall color temperature of FSM's full spectrum is controlled at 3000-3300K, which increases the radiant energy of red light at 660nm wavelength in white light.
It provides a beautiful working environment and a more realistic color reproduction degree at a CRI level of 85.
Fanless Design
■ IP65 Waterproof
■ Dimmable: 0-10V Dimming
■OSRAM、SAMSUNG LEDS, LM-80
■ ETL, UL8800, CE certification
■Input Voltage:100-277VAC、200-480VAC
■ Slim design and 180 degree foldable
■ New Uniform PPFD distribution
MG6 Performance Summary
Power consumption (incl.driver): 480W
Input Current: Max 2.5A@230VAC
Power Factor: >0.9
Spectrum : FSM
PPF(μmol/s): 1200
Efficacy(μmol/J): 2.5
Dimming: 0-10V
Dimensions (L*W*H): 1193*1085*72mm
Weight: 8.5kg
L70 Rating: >78,000 hrs
L90 Rating: >54,000 hrs
Certification ETL / UL 8800 / CE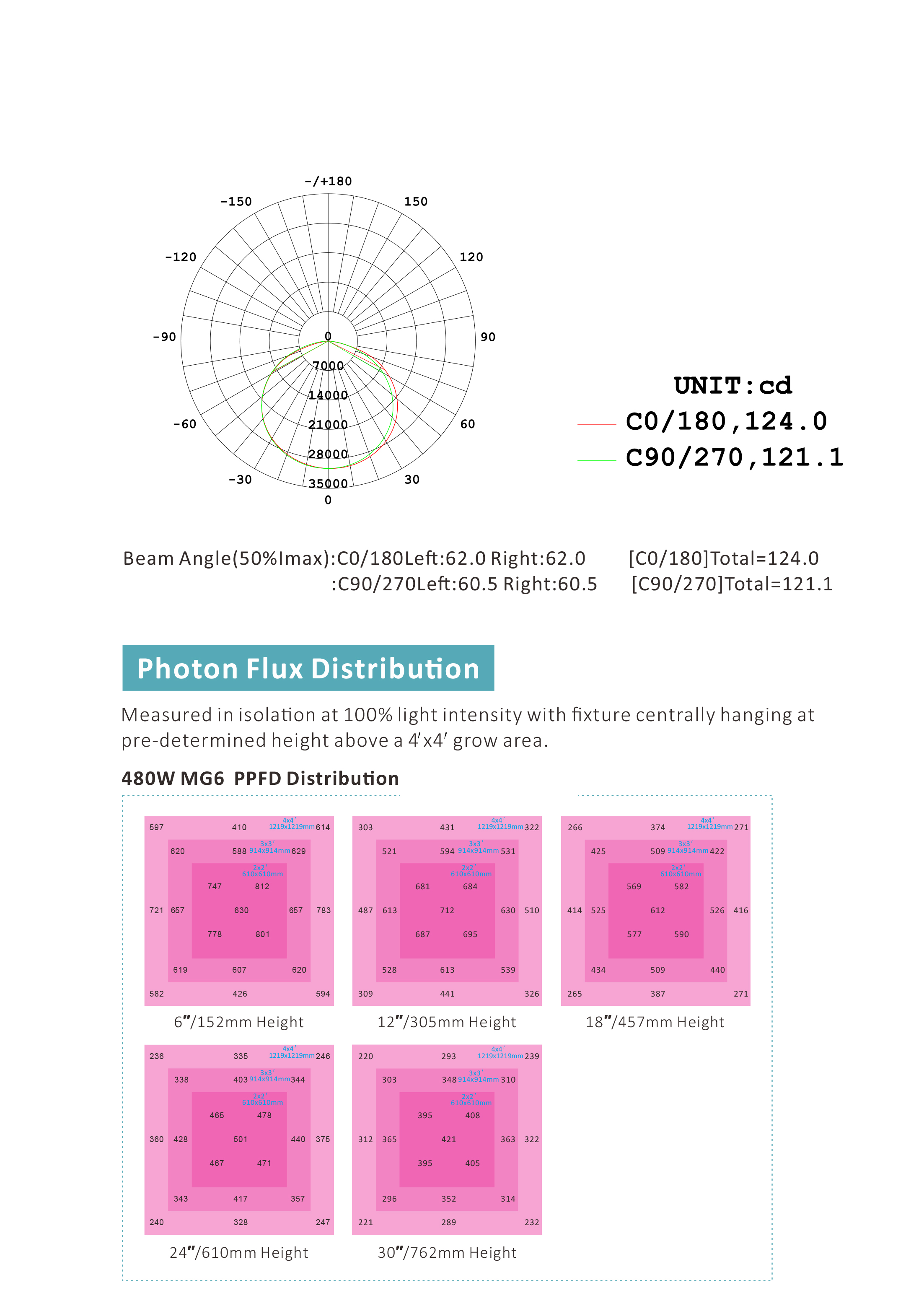 Reviews
By
Cyber G.
on 16 Apr. 2021 (
Hortimol MGLed MG66 480w FSM 2.5μmol/J (Mixed Spectrum)
) :
Au top
ça dépote grave! Incroyable résultat pour ma première avec ce led
Report abuse